Meet the Top Family Dentist in Franklin Square NY, Dr. Eric Grossmann
Finding the perfect dentist may seem impossible, but thankfully, we've got you covered. Dr. Grossmann's number one priority is being the top family dentist in Franklin Square NY, which allows patients of all ages to visit our office and get the dental care they deserve. Whether you're due for your routine cleaning or are looking for a complete makeover with dental implants, we're here to give you the smile you've been dreaming of!
If you have any questions about our location, available services, or would like to schedule an appointment with Dr. Grossmann, give us a call at (516) 825-8054 and we'll be happy to help! Read more below to learn about your Franklin Square dentist and why he strives to give the best dental care possible.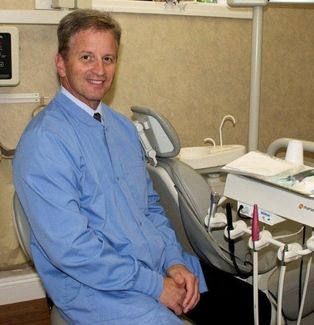 Eric Grossmann, DDS graduated from The Medical College of Virginia in 1986. Prior to that he completed his B.S. in Biology at SUNY Albany.
Following his graduate studies from dental school, Dr. Grossmann completed a one year residency in General Dentistry at Booth Memorial Hospital in Queens, N.Y.
Dr. Grossmann started his dental career at this location, and has been building his practice for the past 25 years. During this time, he continues to take dental education courses in order to keep his skills and technology up to date. He is currently an active member of the Academy of General Dentistry as well as the Franklin Square Study Group.
Eric Grossmann, DDS, prides himself on being a caring and compassionate professional. He especially enjoys getting to know and serve the many families he treats within this community.
In his spare time, Dr. Grossmann loves spending time with his wife and 4 boys. He is also an avid golfer, enjoys reading, and going to the gym.